Tucked away in the majestic mountains of Mexico lies the charming town of Tepoztlan, a hidden gem known for its vibrant culture, stunning landscapes, and rich history. Whether you're an adventure seeker, a nature enthusiast, or a cultural explorer, Tepoztlan offers an array of unforgettable experiences. From exploring ancient ruins to hiking through lush forests and indulging in mouthwatering cuisine, this article will guide you through the top things to do in Tepoztlan that will leave you captivated by its beauty and immersed in its captivating charm.
Our top 5 things to do in Tepoztlan Mexico will have you wanting to return to this small colourful magical relaxed colonial town time and time again.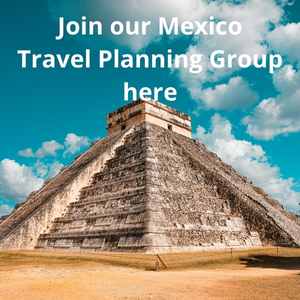 Just an hour south of Mexico City DF this magical mystical cobblestoned street village captured our hearts.  A town that we only heard of because we were heading to a house-sitting assignment caring for the cutest three Mexican street dogs.
A town that was off the typical tourist path but a mecca for Mexican City dwellers who came for the weekend to enjoy its delights. It is also now becoming a place to retire in Mexico, popular with American and Canadian ex-pats. It is famous for its Tepoztlán Pyramid called Tepozteco and the healing nature of the mountains and valley.  The town offers many yoga and natural therapy classes, it is truly a healing destination.
Visit Tepoztlán a Pueblo Magico town – the government has recognised its magical experiences and has awarded it with the 'pueblo magico' signature.
Do You Need a Place To Stay in Tepoztlan?
FAQ's on Visiting Tepoztlan
Is Tepoztlan Mexico safe?
Tepoztlan is safe.  We lived there like a local and felt very safe wandering the streets at night.  The weekends are very busy with Mexicans visiting from Mexico City, just be aware of your surroundings and keep your possessions safe.
How many days should I spend in Tepoztlan?
If you are planning on visiting over the weekend 2 nights is enough. The markets are held on the weekends and it is a good time to visit. During the week we would still recommend 2 nights, it will be a lot quieter during this time and you will miss the vibe of the local weekend market and festivities.
Can you catch a bus from Mexico City to Tepoztlan?
The first-class bus leaves from Mexico City's Southern Terminal and you buy the tickets from the Pullman de Morelos office. The journey takes 1.15 hours and there are regular scheduled services from 6 am to 11 pm.
When is the best time to visit Tepoztlan?
The best time to visit is between the months of March and May – spring time!
Where is Tepoztlán México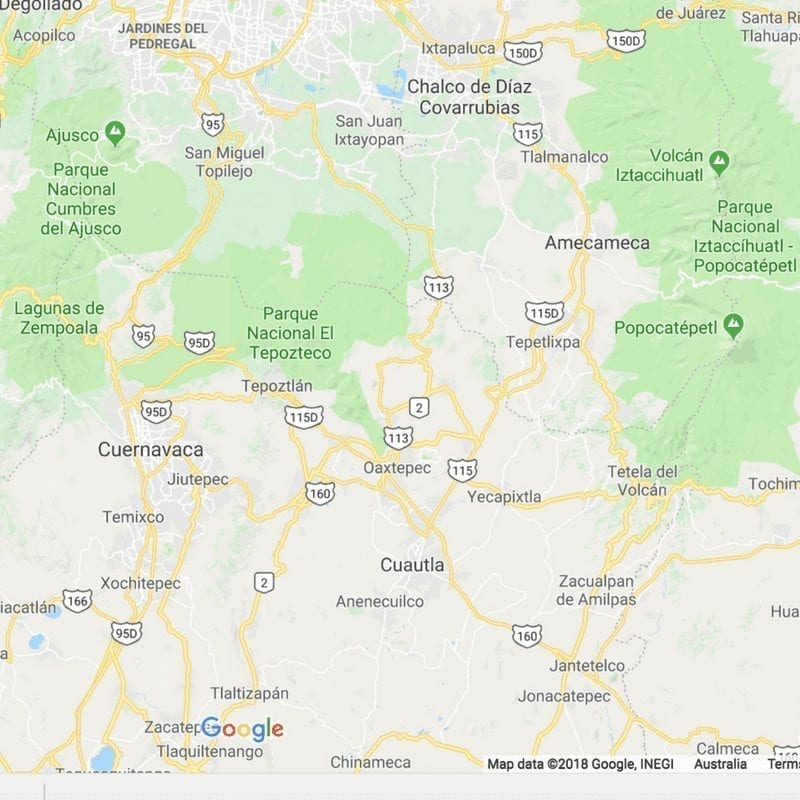 Tepoztlán Morelos Mexico is 80km south of Mexico City.  The largest town close by for transport links is Cuernavaca. 
If you are travelling by bus you can check out the latest schedules and ticket prices here.
If you like researching a destination, just like us, you may be interested in this book on Tepoztlan available from Amazon.

This post may contain affiliate links. Please see our disclosure for more information. As an Amazon Associate, we earn from qualifying purchases (if applicable)
Our Top 5 Things to do in Tepoztlan
Day trips from Mexico City to Tepoztlan are popular, especially on the weekend.  This is also the busiest time to climb the Tepozteco Pyramid.  It is not an easy climb but well worth the time spent as the views from the top over the valley are spectacular. You will need to allow a couple of hours and the best time to start is first thing in the morning.  You will see quite a few runners in bare feet passing you as you make the trek. 
There is a small fee to pay to enter into the area where the Tepozteco Pyramid is located.  Watch out for the local coati, they love to snack on your food when you are not watching.
If you enjoy visiting Mayan ruins we can recommend visits to Chichen Itza, Izamal and Uxmal in the Yucatan Peninsula
#2 Taste the Local Icecream
Treat yourself to the famous local ice cream some flavours include tequila with lemon, pina colada and the local mamey flavour (a tropical fruit that is native to Mexico and Central America). What was our favourite? Tequila with lemon and pina colada combined.
#3 Enjoy Brunch at La Sombra del Sabino
Our favourite restaurant/cafe in Tepoztlan is La Sombra del Sabino located at 45 Revolucion, Barrio de San Jose.  The cafe also has a bookshop attached to it.  Fresh ingredients, a great menu and a great atmosphere that can be very busy on Friday when a local organic market takes place.  A garden area for children to play in or for adults to relax on the hammocks or enjoy a coffee or a meal at the outside tables.  Wifi is free and works well. Each month literary, musical and theatrical events take place.
Mexican food is one of our favourite cuisines.
#4 Friday Organic Market in Tepoztlan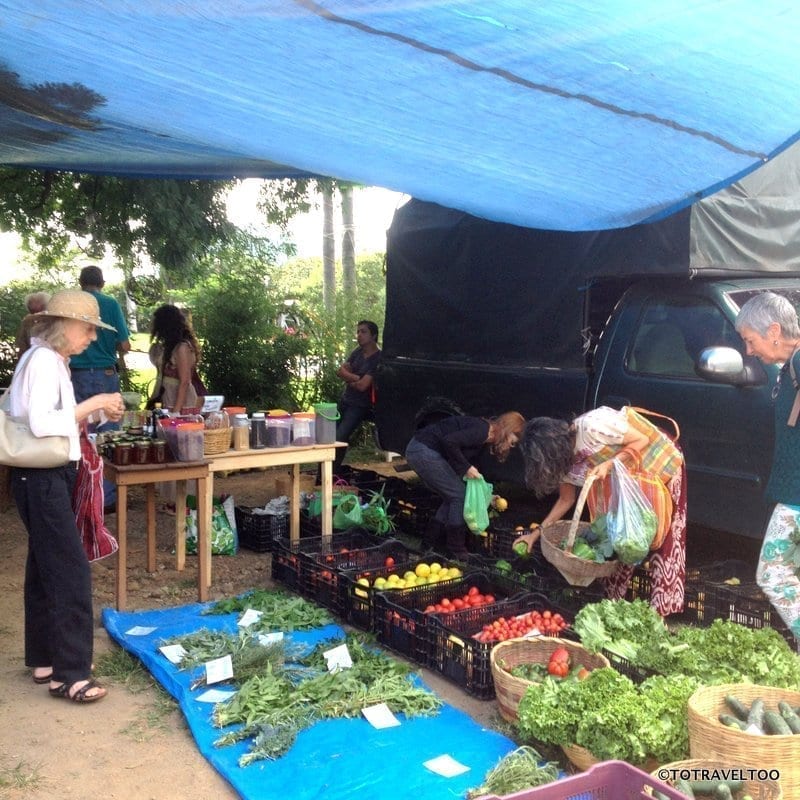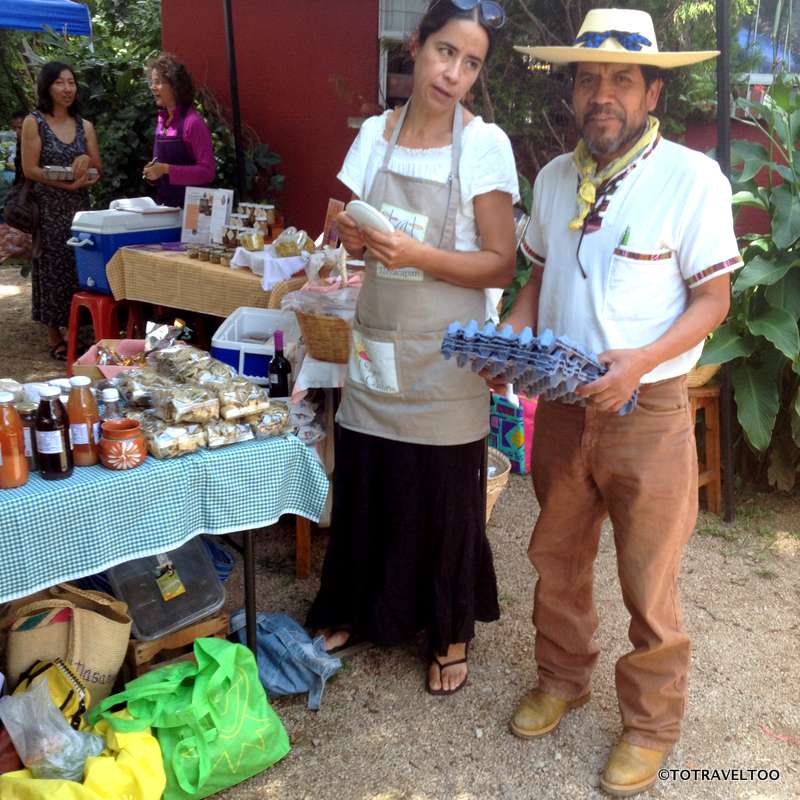 Every Friday there is an Organic Market held in Tepoztlan.  There are two locations opposite one another, the main one is on the grounds of the above restaurant La Sombra del Sabino. Opening hours 10.30 am to 3.30 pm. Produce ranges from local Mexican street food, artisan bread, fruit and vegetables, wine and crafts.
#5 On the Weekend visit the Tepoztlan Market
Every weekend Tepoztlan comes alive with its weekend market.  It is considered to be one of the best folkloric markets in Central Mexico. Here you will find local ceramics, puppets, clothes, icecreams, jewellery and a variety of Mexican Street Food Stalls.  Our favourite is, of course, the ice cream stalls but there is also a fish stall that serves the best-fried fish, fish tacos and a spicy sauce to go with them.  There is always a long queue, but it is well worth the wait!
If you have time, treat yourself to the many massages that are available in the local spas.
Tepoztlan Hotels
For accommodation bookings, our 'go to' site for checking the latest specials and availability is booking.com, they check over 100 reservation sites to find the latest deals.
The most popular "hoteles tepoztlan" are:
Casa Fernanda Hotel Boutique located at Nino Artillero #20, Barrio de San Jose, Tepoztlan.
This hotel is perfect for families, couples and solo travellers. If you visit make sure you make an appointment at their spa and wellness centre.
Latest guest review: "The staff of the hotel were amazing from the onset, I had booked the wrong date and they waived the cancellation fee for the booking so I can change dates. The property is set in beautiful gardens on both sides, the rooms were large modern and comfortable with all the amenities you would expect. The pool area is particularly well designed and feels secluded."

Mocca Hotels located at Privada Paseo Citlalli 20 BIS Tepoztlan with its beautiful terrace and views is well worth a visit.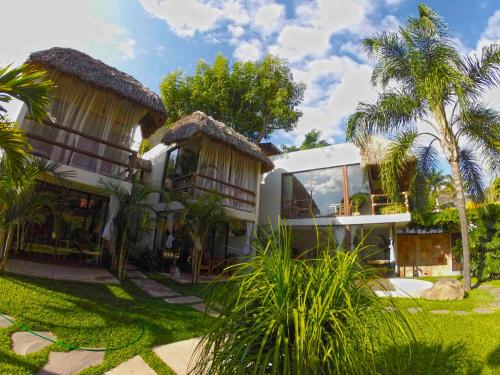 It is only small with 10 rooms and an outdoor swimming pool. It is also located well for access to El Tepozteco.
Latest Guest review: "The place is very nice, rooms are very comfortable, good size, staff super friendly. Best value in Tepoz."

Posada La Presa Prolongacion La Presa No 22 La Presa, Tepoztlan, Mexico. Only 15 rooms but a perfect place to stay to visit Tepoztlan.
They have an outdoor swimming pool to cool off in after a day of sightseeing or hiking Tepozteco.
Guest review: "I loved everything about this place! The setting is beautiful and it has really nice facilities for kids and pets! It is not that close to downtown but this is exactly what we were looking for: a place to relax, comfort, and beautiful to get away from the city."

Hotel Casa del Angel Paseo Citlalli 33 Barrio San Miguel, Tepoztlan Mexico.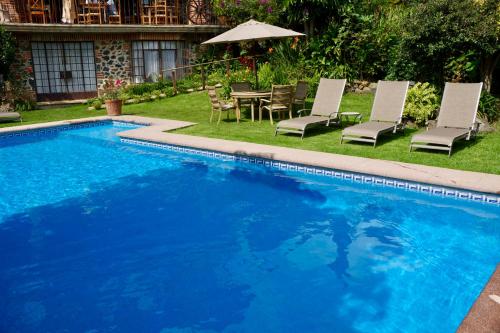 A small 4-star hotel with an outdoor terrace and a swimming pool. It is suitable for all travellers.
Latest guest review:
"What a gorgeous setting! I loved the wooden decor and all the attention to detail with artworks, flowers and home furnishings which really gave it a personal, homely yet upmarket feel. The breakfast was spectacular! Everything including the scones and jam was homemade and presented beautifully. Senora Marcela was so sweet and attentive to all our needs. You felt immediately at home and pampered. The staff were wonderful, nothing was too much trouble. We will definitely be back to this quaint little town and the beautiful Casa del Angel:)"

Casa Isabella Hotel Boutique Camino Real No. 2, Col. Las Mariposas, Santiago Tepetlapa, Tepoztlan.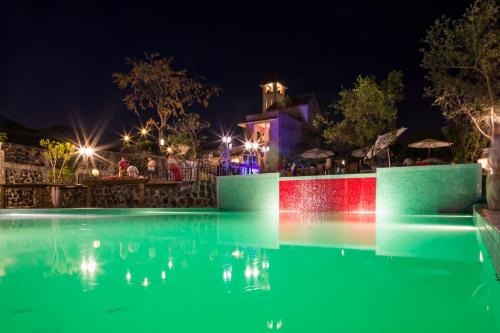 Guest review: "When my girlfriend and I arrived there our jaws dropped, this place is out of this world. Every detail is thought out, every corner contains amazing art to look at, the staff is incredibly nice and resourceful, please just go there you will not be disappointed"
Enjoy their outdoor swimming pool, jacuzzi and terrace.

Best Restaurants in Tepoztlan
Axitla

: Avenida Tepozteco
, 
Tepoztlan, 
Mexico
El Ciruelo: Zaragoza 17, Tepoztlan, Mexico
Las Marionas: Av. Revolucion #131 Barrio San Jose | Plaza del Valle Local #1, Tepoztlan 62520, Mexico
Flights to Mexico City
Find the cheapest flights with Skyscanner our 'go-to' when researching and booking flights around the world.
Travel Insurance
World Nomads offers simple and flexible travel insurance. Buy at home or while travelling and claim online from anywhere in the world.
Do You Need a Visa for Mexico
For more reading:
We have travelled throughout Mexico for nearly a year and have written our A Mexico Travel Guide to assist travellers in deciding where to go, what to eat, where to stay and what to see.
Tepoztlan Weather
The hottest months of the year are March April and May. The rest of the time the weather is temperate.
Pinterest
Are you on Pinterest? We are at To Travel Too and we have many travel-related boards check us out at Pinterest.  If you enjoyed our article why not pin it to your board.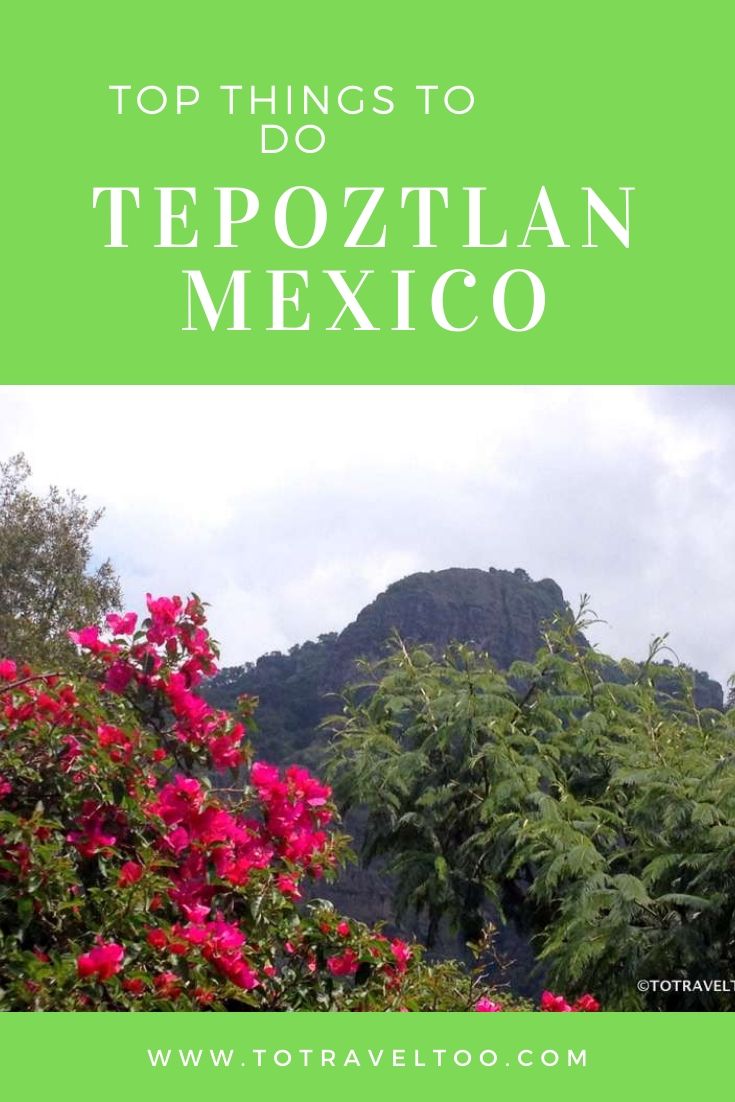 We have a
To Travel Too Travel Shop
with over 800 travel-related products.  These are products that we have used ourselves or that we have been recommended by other travellers.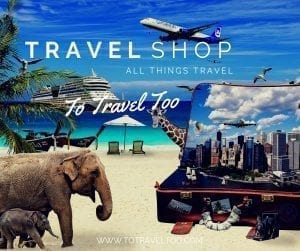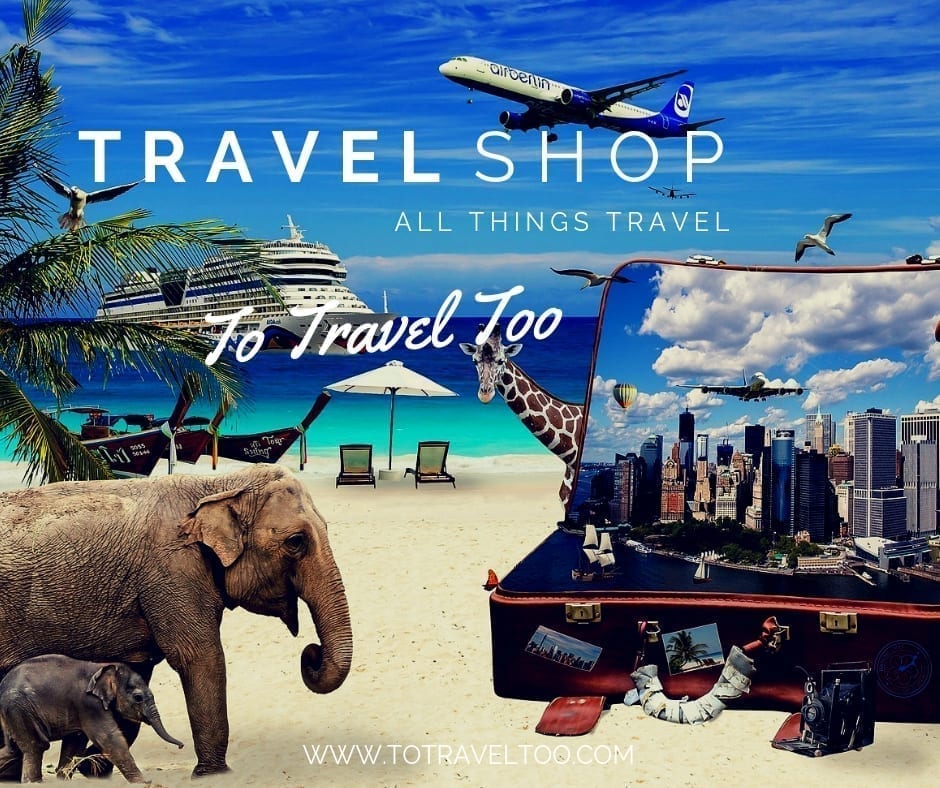 Conclusion
In conclusion, Tepoztlán offers a myriad of attractions and activities that cater to every traveller's interests. From exploring ancient ruins and hiking to the majestic Tepozteco Pyramid to immersing oneself in the vibrant local markets and indulging in delicious cuisine, there is something for everyone in this enchanting town. Whether seeking adventure or tranquillity, Tepoztlán's natural beauty and rich culture are sure to captivate visitors from around the world. So pack your bags and embark on an unforgettable journey through this hidden gem nestled among Mexico's breathtaking landscapes.
We hope you have enjoyed our article on visiting Tepoztlan – one of our favourite towns in Mexico.  If you have visited drop us a line below and let us know your favourite thing to do in Tepoztlan.  If you need more information reach out to us via our
Facebook Group.