Welcome to Longueville House Mallow, a hidden gem nestled in the heart of County Cork, Ireland. This enchanting hotel offers a unique blend of luxury, history, and natural beauty that will leave you captivated from the moment you arrive.
Whether you're seeking a peaceful retreat surrounded by lush gardens and rolling hills or eager to embark on outdoor adventures in the nearby countryside, Longueville House Mallow has it all.
Join us as we delve into an in-depth review of this charming estate, exploring its impeccable service, exquisite accommodations, delectable cuisine, and the many activities that make it an unforgettable destination for travellers near and far.
A member of Blue Book Ireland's prestigious properties, Longueville House is a popular venue for those who want to escape city life for a short break,  enjoy a country house takeover for the weekend, a family get-together or a corporate event. We will definitely go back when we revisit Ireland.
A long sweeping driveway lined with mature trees winds up through the 500-acre property to the stately Georgian Manor House that dates back to 1720. The view over the green fields towards the Dromineen Castle once the original O'Callaghan Clan stronghold is breathtaking. What was impressive as we drove up the driveway was the majestic oak trees that we later found out were planted in 1815 to celebrate Wellington's victory at the famous Battle of Waterloo and planted in the formation of the English and French Battle Lines.
Where is Longueville House in Mallow, Ireland
Longueville House is located in the scenic Blackwater Valley of South Western Ireland. The area is part of Ireland's Ancient East where it borders the River Shannon to the West. An area rich in over 5,000 years of history and storytelling that the Irish are so good at.
Longueville House is only:
1 hour from Killarney and the Ring of Kerry,
1 hour from Cobh
1 hour from Waterford
1/2 hour from Mallow to Cork
10 minutes from Mallow
If you enjoy horse racing you will be excited to know that Cork Racecourse is only 1km away.
Map of Longueville House in Mallow
Longueville House Mallow
We enjoy learning about the history of stately homes that we visit on our travels.  Longueville House Mallow has a history that dates back to Cromwell's time.
The following is an extract from Longueville House's own Visitor Information Book on the history of the property.
"Longueville House is situated on an eminence overlooking the Blackwater Valley – the Irish Rhine. The House, a Georgian Mansion home, is in the centre of a 500-acre wooded estate. The beautifully sited House was built around 1720 by the Longfield family who has always maintained they were of French extraction and not Cromwellians. The 1st Longfield appearing in the history of the area was a tax collector. How he acquired the property from Purdon, a soldier of Cromwell, is not too certain, but it is certain that these lands were originally owned by Donough O'Callaghan who fought with the Catholic Confederates after the collapse of the 1641 Rebellion.  O'Callaghan forfeited his lands to Cromwell, the property held by Clann Ua Ceallachain for as far back as history can go for us – 'lands as beautiful and fertile as any in Ireland'.
At this time the area was known by its Old Gaelic name Garamaconey, but the Longfield family (probably when Richard Longfield was named Baron Longueville in 1795) changed the name of Longueville. This same gentleman was rewarded with a Viscountancy 5 years later for his support of the Act of the Union, together probably, with a large sum of money which he may have got as compensation for the loss of his seat in Parliament.
It is a fair assumption that this money was one reason for the expensive reconstruction and alterations carried out at this time. From this period, the 2 spacious wings were added to the House, the stone parapets and the pillared porch. The House, architecturally descriptive of the late Georgian period, features a handsome hall door and fanlight, the Portland stone floored entrance hall, the 2 beautifully plastered and decorated ceilings done by an Italian artist of the dining room and main lounge, the white marble Adam mantelpiece featuring a relief of Neptune in his chariot in the dining room, the numerous, now rare, inlaid mahogany doors with lovely brass locks and the very fine Victorian conservatory of curved ironwork was added to the east side in 1866 which greatly adorns the house.
This leaves Longueville House as it stands today with centuries of antiquity – the property is back with the same clan of the O'Callaghans whose forebearers were originally deprived of it by Cromwell in 1650. The wheel had come full circle when the present owner's grandfather Senator William O'Callaghan bought the property in 1938."

Our Tour of Longueville House Mallow
We were fortunate on our arrival to have Estate Manager Rupert to guide us around the property. We ventured past the Turner Conservatory c1865 which is perfect for Weddings and other functions, it also has underfloor heating which is a bonus in the cold winter months. Richard Turner was one of the greatest ironmasters and designers of glasshouses of the Victorian era.
Rupert was very knowledgeable on all aspects of the property from the walled vegetable and fruit garden that dates back to 1829, the 25-acre orchard that supplies the apples for Longueville Houses's famous Craft Cider and Apple Brandy and the rearing of the pigs.
On our walk, we were accompanied by 2 of the estate dogs who just love to have the opportunity to wander around the estate with the guests.
The walled garden was full of raspberries, red currants, blackcurrants, strawberries, artichokes, tomatoes, kale, mint, chard, fresh flowers, lavender, mint, sorrel, parsley, lettuces, cucumbers and nasturtiums that are grown to add nutrients back into the soil.  We loved the taste of the strawberries and red currants reminding us of our childhood days when our families grew them.
Rupert led us through the orchards of apple, pear and peach tasting the 2 different types of apples used on the estate for eating and craft cider and apple brandy production.  We learnt how the estate produced its famous Craft Cider from the growing, harvesting, and fermenting to the bottling stage. Rupert also had time to explain the Apple Brandy process.
We moved on to the fields where the pigs roamed free and thought that they were running eagerly to greet us but alas it was lunchtime and they had no time for us onlookers.
Too soon our tour was over and it was time to head back to the house for a quick shower before pre-dinner drinks and dinner. If you are visiting Longueville House we recommend that you see if Rupert is available for a tour around the estate, and you may be there in the right season to enjoy a tasting or two.
Longueville House Mallow consists of:
Longueville House 1720 and Turner Conservatory 1865
Palladian Courtyard & Maze
Flower Garden and Vineyard
Walled fruit and veg garden 1829
Oak Tree Formation to commemorate Battle of Waterloo 1815
Apple Orchard
Gamekeepers Cottage
Gate Lodge
Back Gate Lodge
Longueville School House
Wart Stone
Pheasant Pen
Duck Pond
Old Duck Decoy 1700s
Navigation Canal Lock
Blackwater River
Dromineen Castle (original O'Callaghan Clan stronghold)
Smoke Walk
Our Room at Longueville House Mallow
There are 14 guestrooms and 6 junior suites at Longueville House. Our South facing Queen Bedroom looked over the extensive parkland at the front of Longueville House.  Our room was individually and romantically decorated with sumptuous furnishings and antique furniture.  We loved the simple touches of the fluffy white cotton towels and luxury toiletries from the White Company.
Our Experience at Longueville House Mallow
What a lovely welcome we received as we entered the grand reception area of the house. We were ushered into one of the reception rooms with an open fire crackling away to enjoy a cup of coffee before we settled into our room. Other guests were reading and enjoying tea or coffee.  We could have stayed in this room for the rest of the day reading their selections of magazines and books in front of the open fire.  Such a cosy atmosphere.
When it was time for our pre-dinner drinks we headed downstairs to join the other guests around the fire before heading into the Presidents Room for dinner.  The Presidents Room was named after Ireland's past Presidents whose commissioned portraits adorn the walls.  Some of Ireland's past Presidents still visit Longueville House.
Longueville House is virtually self-sufficient with the freshest of produce direct from the garden or the farm.  The menu was varied with vegetarian options available.
William O'Callaghan, Chef and Owner, trained under Master Chef Raymond Blanc at Le Manoir aux Quat'Saisons, a two-star Michelin restaurant. With fresh salmon from Blackwater River, the estate's pork and lamb, woodcock and snipe, honey, vegetables, fruits and herbs from the garden, William creates masterpieces with his seasonal selections.
Duncan dined on smoked salmon and crab roll for starters with the Speciality Dish of the Day and Jane enjoyed lentil spring rolls and chickpea falafel.
There is an extensive wine list available.
Breakfast was enjoyable with selections available from the buffet or the cooked breakfast menu.
Pinterest
Are you on Pinterest? We are at To Travel Too and we have many travel-related boards check us out at Pinterest.  If you enjoyed our article why not pin it to your board?
Day Trips Available from Longueville House
The Visitor Information Book provided lists an extensive range of activities that are available on day trips from Longueville House. (Information is taken directly from the book).
Horseback Riding
Enjoy a country trek on horseback through the hills & valleys surrounding the hotel. Ivy Bridge only 20 minutes drive from Longueville House is available for lessons/trekking for all ages.
Fishing
The Backwater River runs through the estate offering 5km of salmon and brown trout fishing, which is private for the guests.
The daily charge for salmon fishing is Euros 85 per day per rod.
The daily charge for trout fishing is Euros 30 per rod per day.
Fishing Guide Fees (120 euros per day and Euros 90 per ½ day plus a nominal charge for hiring of waders, rods etc.
Salmon fishing licenses may be purchased from the hotel and are compulsory if you intend to go salmon fishing. When you are Salmon fishing you are obliged by law to have a license on you while on the river at all times. There is no license required for trout fishing.
Lake fishing is available locally at Ballyhass Lakes near Cecilstown (6 miles away) where there are 2 lakes stocked with rainbow trout. Fishing at Ballyhass is from the bank.
Golf
Several 9-hole and 18-hole golf courses surround Longueville House. Ballyellis Course near Mallow offers special concessions to LH guests.
Hunting
Join the local Duhallow hunt (one of the oldest in the British Isles). Available November to January inclusive.
Clay Shooting
A simulated game shoot day is almost exactly the same as a traditional Irish-driven game day but substituting game birds for clay pigeons. The clays are thrown by an automatic clay trap located in front of the gun line out of sight which simulates Partridge, Pheasant, Duck and Grouse. This can be shot individually or as a group to simulate a mini-drive. Simulated game shoots are also available year-round, unlike winter game shoots.
Simulated Game Days are also a great follow-on from clay shooting at a shooting ground as it gives a whole new aspect to clay shooting crossing combining traditional game shooting etiquette where you will experience shooting on the estate.
Day trips From Longueville
Longueville House has devised the following itineraries for its guests.
Day trip to Killarney – 55 minutes.
Visit Muckross House and Gardens approx. 2 miles out of Killarney via to N71 to Kenmare.
Enjoy the Irish tradition of a jaunting car (horse and carriage) with

this 1-hour tour through the city of Killarney

. Visit some of the city's lovely parks, admire the spire of St. Mary's Cathedral, and marvel at the medieval Ross Castle along the way.
Take a tour of Muckross House. Can take 1.5 to 3 hours.
When leaving Muckross take a right turn and continue out the Kenmare Road (N71). Several miles out you can stop at Ladies View and take in the views of the

Killarney National Park.

It was named in 1861 by Queen Victoria's ladies in waiting as the finest view in the land. You will then arrive in Kenmare.
Visit the Park Hotel or the Sheen Falls Lodge Hotel. Returning from Kenmare take the R659 towards Kilgarvan and Morley's Bridge. Continue to Barraduff, and take the right turn in Barraduff for Mallow via the N72. Kenmare to LH 1 hour 20.
Day trip to Cobh and Midleton
Turn right and then turn left onto the main road N72 heading towards Mallow. Take the 3rd exit at the roundabout and head in the direction towards Cork. When you reach Cork take the North ring road (N25) and head for Glanmire, at the next roundabout watch for the sign for Midleton. See the sign for Cobh R624. Takes 60 minutes.

Cobh

is a beautiful place. The Queenstown story can be emotional for visitors as it retraces the steps of the emigrants who travelled from Ireland via Cobh on coffin ships, early steamers and finally on the great ocean liners.
You will discover the connection between Cobh and the Titanic

,

Cobh was her last port of call.
You will also learn about the horror of World War 1 and the sinking of the Lusitania off Cork Harbour.
St Coleman's Cathedral was built in the French and Gothic style.
Take a walk along the promenade which in 1963 changed the name from Columbine Quay to Kennedy Park to commemorate US President J F Kennedy's visit to Ireland.
Then follow the signs for Midleton.
Farm Gate Restaurant in the town is good.
Visit the Jamieson Heritage Centre – history and tour of traditional Irish whiskey making.
Day Trip to Kinsale
 Take the N72 to Mallow and head to Cork on N20. Once you are in Cork continue with the flow of traffic for all routes – head towards signs for Cork airport and onto the Kinsale Road. Pass the airport and follow the signs for Kinsale. Takes about 60 minutes.
Kinsale is a great town to walk around the winding streets. Head down towards the pier. Lunch at Max Wine Bar.
Head to Desmond Castle and the International Museum of Wine. History on Desmond Castle – the Earl of Desmond built the castle in or around the 1500s for use as a Custom House. The Castle is built on rock and consists of a keep with storehouses to the rear. In 1580 the Earl of Desmond was declared an outlaw and all his lands were seized by the crown. In 1601 the Spaniards occupied Kinsale during a 100-day siege. Commander Don Juan de Aquila chose Desmond Castle as his magazine because it was the strongest building in Kinsale. During the succession of continental wars in the 17th and 18th centuries numbers of French as well as other seamen were imprisoned in Kinsale and at Desmond Castle (French Prison).
Day Trip to Blarney
Head towards Cork on the N20. Continue on this road until you see a sign for Blarney indicating a left turn off the main road. 20 minutes away. On arrival to

Blarney

, Christy's Blarney Woollen Mills is worth a visit. As Blarney is a very busy place park your car here at Christy's and walk up to the castle. When you kiss the Blarney Stone (legend states you will receive the gift of the gab)
Day Trip to Dingle Peninsula –
N72 to Killarney, you will turn right and follow the sign for the R577 which will direct you to Boherbue, Ballydesmond, Castleisland and then Tralee.
Take the Conner Pass which is the scenic route to Dingle.
Take a boat to see Fungi the resident Dolphin in

Dingle Bay.

Visit the Dingle Aquarium
Drive to Ventry, Dunquin and Ballyferriter a circular drive that takes an hour.
On your return take the low road through Annascaul and Inch.
Walk along Inch Strand the beach goes for miles.
Then head off to Castlemaine, Milltown and Aghadoe and drive up to the Aghadoe Heights Hotel as there is a viewing point for the Lakes of Killarney.
Contact Details for Longueville House Mallow
Longueville House
Mallow Cork Ireland P51 KC8K
For the latest deals and reservations:

Our thanks
Our thanks to William and Aisling and their team for welcoming us to Longueville House for the night.  Our room and dinner and breakfast were complimentary from Longueville House and Ireland's Blue Book. We had a memorable stay and wish we could have stayed longer.
Flight Deals to Dublin
Find the cheapest flights with Skyscanner who then directs you to the airline's website with no extra fees to pay.
If you enjoyed this article you may enjoy the other articles we have published on our 3 weeks road trip around Ireland:
A night out at Killarney Brewing Company
Aherne's Youghal Seafood Restaurant and Townhouse
King Sitric Restaurant and Accommodation Howth
If you are considering driving around Ireland we used Autoeurope for the 3 weeks. We found the roads easy to navigate.  There are some toll roads depending on where you are driving to and from. For our full itinerary, mileage, costs, what to see and do read more here.
Travel Insurance
We recommend taking out travel insurance as soon as you book your flights and pay deposits on any cruises, tours or hotels.
Disclosure
 We enjoyed accommodation dinner and breakfast as guests of Longueville House Mallow and Irelands Blue Book but received no further remuneration to write this post.  We were not expected to write a positive review – all views are our own and we retain full editorial control.
Disclosure: Certain links in this post are affiliate links. This means that should you make a purchase via our link, we will receive a commission that will not affect the price you pay.
To Travel Too Travel Shop
Travel smarter and safer with products from our To Travel Too Travel Shop.  If you are looking for the latest luggage, guidebooks or travel accessories we have you covered with over 800 travel products to choose from.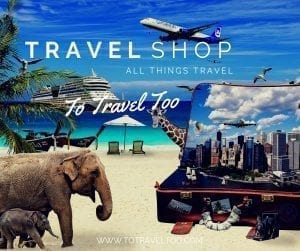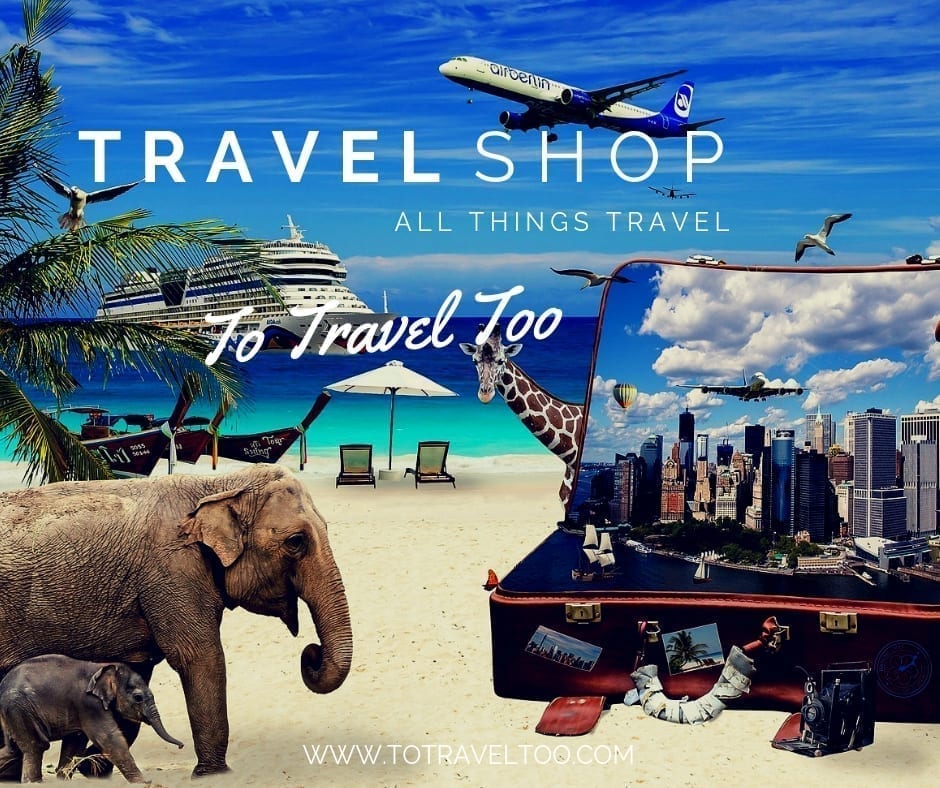 Conclusion:
In conclusion, Longueville House Mallow Hotel offers a unique and unforgettable experience for guests seeking an escape from the hustle and bustle of everyday life. From its stunning surroundings to its charming accommodations and exceptional service, this hotel truly stands out as a hidden gem in County Cork.
Whether you are looking for a romantic getaway, a family vacation, or simply some time to relax and unwind, Longueville House Mallow Hotel is the perfect destination. With its warm hospitality, delicious cuisine, and a plethora of activities on offer, it is no wonder that guests rave about their experiences at this remarkable establishment.