We must confess we were nervous heading into Guadalajara, Mexico but we stepped out of our comfort zone and headed there for 3 nights in 2015.  Why were we so nervous?  The nervousness came about a few months earlier when CNN reported that the drug cartels of Mexico had blown up banks and gas stations in and around Guadalajara.  Expats had to drive into town in convoys to purchase groceries, buy fuel and do their every day chores.  We had a house sit close by where we were due to spend 2 months, on checking with the Home Owner we mutually decided it was not considered safe enough. We were so glad a few years later we had decided to visit Guadalajara.
We found a colonial city of incredible architecture, lots to see and do and you should plan to visit on a Sunday.  On Sundays join the locals and enjoy a morning where cars are prohibited on Avenidas Vallarta and Juarez.
Check out this great guide on the best restaurants in Guadalajara before you head off sightseeing.
1.  Guadalajara's Cathedral
The Roman Catholic Cathedral certainly has a history:
It was first constructed in 1541
May 30, 1574 it caught fire as a result of neighbors firing shots into the air which fell onto the cathedral.
February 1618 the renovated cathedral was completed.
1818 an earthquake caused the dome and the tower to collapse
In 1849 these had been reconstructed only to suffer another earthquake and rebuilt again in 1854
Earthquakes in 1932, 1957, 1979, 1985, 1995 and 2003 have caused the North Tower to tilt and more structural damage to the Tower
2.  Car Free Sunday
Join the locals on the main east-west arterials Avenues of Vallarta and Juarez.  You can cycle, walk, skate down the streets as street performers perform either side of you from 7am to 2pm.
3.  Street Vibe and Shopping
This is the colonial home of the Conqueror Juan de Saldivar which dates back to 1589.  The colonial home was also used for the Headquarters of the Spanish Inquisition.  The alley where is it located is known as the Rincon del Diablo translated means the Devil's Nook.  Legend states that supernatural encounters and deaths have taken place in the home.
4.  Plazas
Plaza Tapatia has many statues and interesting shops to view as you wander down its vast length where at the far end lies Instituto Cultural Cabanas.
Originally a hospice that provided care for invalids, handicapped people, old people and orphans at the beginning of the 19th century.  The chapel contains murals of the famous Jose Clemente Orozco.
In the North section of Plaza deLiberacion you will find the statue dedicated to Don Miguel Hidalgo y Costill who signed the Mexican Declaration of Independence in the Governor's Office.
The Rotonda is a mausoleum containing the ashes of 98 men and women who were important to the city and who were born locally in the state of Jalisco.
The bronze sculpture commemorates the city's founders and was created by Rafael Zamarripa.
5.  Palacio de Gobierno
The Murals are by Jose Clemente Orozco and the building has a section on the history of Jalisco.  The original building collapsed during an earthquake in 1750 and it was subsequently rebuilt in the baroque style.
It is located at 43 Corona street at the Historic Center.
We would encourage you to visit Guadalajara if you are in the area.
If you enjoyed this article on Guadalajara in Mexico you may enjoy  our many other articles on Mexico. Click here.
Be sure to check out the best accommodation for you using TripAdvisor: Click Here!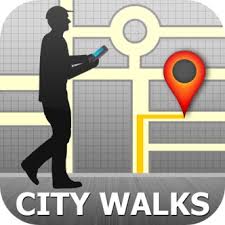 Thanks for stopping by and welcome to To Travel Too – Australia's top Baby Boomer lifestyle and travel blog, with an international worldwide audience in mind, run by the married couple, freelance writers and full-time travellers Jane and Duncan Dempster-Smith. Come with us as we explore the world. Our two mantras that we live by are 'chase time not money' and 'age is no barrier when it comes to travel'.