Our Worldwide Travel and Accommodation South America guide on the South American countries that we have visited are to help plan your travel itinerary.
Worldwide travel has been our life since we left the comfort of our home back in Sydney Australia in 2013. We have stayed in hundreds of different types of accommodations, travelled to many cities and countries, undertaken many flights, tours and activities and written many articles to inspire others to do the same. We don't use a travel agency but book all our travels ourselves.  If you have any travel questions please feel free to reach out to us. We have used 'moderate-priced accommodation' throughout South America so that it won't blow your travel budget.
(Updated 2020)
This post may contain affiliate links. Please see our disclosure for more information. As an Amazon Associate, we earn from qualifying purchases (if applicable).
We reveal some of our top international travel tips here for you.
These days there is such an abundance of cheap flights available you need to do your research carefully to avail yourself of the cheap tickets. Always check the fine print, what is included in your airfare, you may have to pay extra for luggage, seat selection and meals especially if it is a budget carrier.
We recommend starting your search using Skyscanner which is our 'go-to' travel site. They are also good for checking those last-minute travel deals.
We have sold up everything and now travel the world with only a carry on and a day pack. Many won't be able to do what we have done, but we would like to inspire you to see as much of the world that you can possibly see. If there is one tip that we can pass onto you, it is to pack light for your travels around South America.
In our Worldwide Travel and Accommodation guide on South America we share with you our places to visit in South America:
where we stayed – frank reviews on each accommodation
our travel articles from that destination
our recommendations
travel tips and tricks
where to get cheap flights
frequently asked questions
Please bookmark our articles for future reference as we will be adding more places as we keep travelling this amazing planet of ours.
Visas
You will also need to check whether you require visas.  We use iVisa for all our visa requirements.
South America Facts
South America is the 4th largest continent in size
There are 12 South American countries
There are 3 dependencies
Brazil is the largest country
Sao Paulo in Brazil is the largest city
The smallest country in South America is Suriname
The Amazon River is the longest river in South America
The highest mountain is in the Andes in Argentina – Aconcagua
The largest lake is Lake Titicaca which is shared between Peru and Bolivia
The Atacama Desert in Chile is the driest area in South America
Ushuaia is the southernmost city
Argentina
Buenos Aires – Tango anyone?
Buenos Aires Hotels – Our Recommendation for an Apartment
Name: Leonardo da Vinci Residences – Libertad 1224 Retiro Buenos Aires  Argentia
Why we chose it? The Leonardo da Vinci apartments had good reviews from Tripadvisor. The cost was definitely well within our budget for a studio apartment in a good location. We had a balcony, small kitchen, cable TV, air-conditioning and the Wi-Fi was fast and efficient in the building. They have 1 and 2 bedroom apartments as well. We felt as if we were staying in the heart of Paris, this area of Buenos Aires had that European feel.
What was around it?
There was a large supermarket approximately 10 minutes' walk from the apartment. Coffee shops and restaurants were available locally but on Good Friday most were closed. There are several banks and ATMs available. Avenida Santa Fe is a block away and provided bus transportation to most areas.
We walked to all the major tourist sites and areas from here.
For more Buenos Aires Hotel Options Click here
We use Hotel Combined as they access hundreds of hotel sites including Booking.com, Expedia, Hotels.com, Hilton, Agoda and the Accor Group to bring you the best deals.
Things to do in Buenos Aires
Airport Transfers:
Ezeiza International Airport is the international airport serving Buenos Aires.  It can take anywhere from 45 minutes to 1.5 hours to travel into the city.
For details on shuttle services from Buenos Aires International Airport to the city click here.
Mendoza – wine anyone?
Mendoza Hotels 
Name: Chimbas Hostel Cobos 92 & Acceso Este, Mendoza
Why we chose it?
We chose the Chimbas Hostel  Mendoza due to its ten-minute walk from the bus station. The reviews from Tripadvisor were positive and highly rated.
Facilities included a large kitchen, lounge and dining area, outdoor pool, BBQ facilities and a garden area to relax and dine in. The cost of the private room with a bathroom was within our budget. They provided breakfast and free Wi-Fi.
The Wi-Fi worked in the kitchen/dining/lounge area. There were also computers available for use.
The staff were very friendly and helpful and assisted in booking tours that they had available for guests.
We took advantage of two tours – Half-Day Wine  Tasting and a Horseback Ride to the Andes. Both tours were of a high standard and we would recommend them.
All areas of the Hostel were clean and tidy. Breakfast was pastries and coffee/tea.
What was around it?
Chimbas Hostel Mendoza is an approximate 30-minute pleasant walk into the City Centre where most of the restaurants are. There is a supermarket located a block away from the bus station which is a 10-minute walk from the Hostel. The ATMs are located at the bus station.
Where to stay in Mendoza
For more Mendoza Hotel options click here.
Things to do in Mendoza:
Airport Transfers:
Mendoza's airport is located 8km from the city.
Details of one-way transfers from Mendoza Airport click here.
Puerto Iguazu – a visit to the Falls is a 'must see'
Puerto Iguazu Hotels
Name: Iguassu Flower Garden in Puerto Iguazu Entre Rios 223, Puerto Iguazu
Why we chose it?
We struggled to find accommodation in Puerto Iguazu as it was the week leading up to Easter and most of the highly rated hostels were full.
Pro Tip:  If you plan to visit this side of the Falls book early to find the price and comfort that you expect.
Our Opinions:
We were slightly shocked on arrival as it seemed more like a car park motel, all walk areas concreted and a swimming pool with little ambience. We were greeted by the nicest owners you could ever meet.
Iguassu Flower Garden Hotel accommodation ended up being one of the cleanest places we had stayed.  Breakfast was included. The WiFi worked better in the office and lounge area.
It was further out of town than we would have liked, but it was in a quiet and safe neighbourhood. It took about 30 minutes to walk into town there were lots of bars and restaurants.
What was around it?
Iguassu Flower Garden Hotel is located 25- 30 minutes from town where there are supermarkets, Banks, ATMs, restaurants and bars. The bus station provides regular transport to the Falls.
Where to stay in Puerto Iguazu
For more Puerto Iguazu hotel options click here
What to do in Puerto Iguazu:
Airport Transfers
Puerto Iguazu Airport is approximately 20 minutes drive from the city.
For the latest details on airport transfers click here.
Frequently Asked Questions on Travel To Argentina:
Should I learn Spanish before I travel to Argentina? We have spent over 4 months in South America including Argentina.  We did take a 1-week course in Spanish in Quito Ecuador which certainly helped.  We have also used the app called Duolingo which gave us the basics.
What side of the road do they drive on in Argentina? In Argentina, they drive on the right-hand side. You will need to have an International Drivers License if you want to hire a car. Low beam headlights should be kept on whilst driving during the day.
Can I take USD with me or should I get some Argentinian Pesos? We take both with us when we travel.
Are buses safe to take in Argentina? We have taken overnight buses as well as daytime buses in Argentina and they have all been very good. You just need to make sure that you keep your important travel documents on you when you travel at all times.
How far in advance should I buy bus tickets? In the peak travel periods, we recommend that you buy your tickets in advance, especially on the Patagonia routes.
Where can I see Tango in Buenos Aires? You can prebook Tango shows with optional dinner.  We came across a local Tango performance when walking around San Telmo.
Is Argentina safe for travellers? We have travelled Argentina in 2013 and again in 2018 and have found that Argentina was safe as long as you take precautionary measures, as you would in every country that you visit these days.
What is the voltage for Argentina? 220v.
Brazil
Pro Tip: Foz do Iguacu – we recommend visiting both sides of the Falls
Foz do Iguacu Hotels
Name: Iguassu Guest House Iguassu Falls Rua Naipi 1019 Foz do Iguacu
Why we chose it?
Iguassu Guest House had good reviews on Tripadvisor. It was centrally located to restaurants, supermarkets and the secondary bus station that services the Falls. We booked a private double room with ensuite bathroom which came within our budget. Facilities included a swimming pool, a bar area, a well-equipped kitchen and a library and computer area.
What was it like?
Iguassu Guest House was very clean in all areas including kitchen, pool, bedrooms and bar area. The staff was excellent, friendly, helpful and very knowledgeable of the area and how to get across the border easily into Argentina.
The Wi-Fi worked in the bedrooms, reception and the bar area, but stronger signals definitely around the kitchen/reception area.
What was around it?
Iguassu Guest House is a five-minute walk to the Bus Station that provided transport to the Falls. Located next to the Bus Station is a large well-equipped supermarket. There were plenty of banks and ATMs in town and if you are a fan of Havaianas this is the place to buy them.
Where to stay in Foz do Iguacu
For the best hotels to stay in Foz do Iguacu check out the latest prices here
Airport Details:
The airport is located approximately 30 minutes drive from the city.
Enjoy a half-day walking tour of the Brazilian side of the Falls – book your ticket here
Paraty – beaches, colonial architecture and a relaxed vibe
Paraty Hotel #1
Name: Misti Chill Hostel Paraty now called "Chill Inn Paraty Hostel & Posada" Orlando Carpinelli 3 Pontal Paraty
Address: Orlando Carpinelli 3, Pontal, Paraty, Rio de Janeiro
Why we chose it?
We chose Chill Inn Paraty Hostel & Posada due to the location on the beach, their beach fronted breakfast restaurant and the availability of a double room with ensuite at the front of the building overlooking the beach area. The cost was a little high for our budget but the view was amazing. They provided breakfast and free Wi-Fi.
What was it like?
Chill Inn Hostel's restaurant was very clean and well maintained. The restaurant had a great menu and served very good food. All staff were helpful and knowledgeable and provided information on what can be seen in the area.
Chill Inn Hostel's Wi-Fi worked in the bedroom and on the balcony. Stronger signals were received around the reception area below. We experienced occasional outages but as with many of the other locations we travelled to, simply turning the power and resetting the router improved performance.
What was around it?
At the main road on entry to Paraty is located a large supermarket, you can find smaller supermarkets close to the bus station. Paraty has plenty of available banks and ATMs. You will find great restaurants located in the old centre. The Bus Station provides services to the local villages and beaches and to the major destinations such as Sao Paulo and Rio de Janeiro.
Paraty Hotel #2
Name:  Le Gite D'Indaiatiba Paraty – Rio Santos Highway (BR 101) Km558 Blackbird Paraty
Why we chose it? 
Le Gite D'Indaiatiba is situated approximately 16km away from Paraty in the Bocaino Mountains in the heart of the Atlantic Forest. We had a suite that overlooked the valley and the waterfall.  Breakfast was included.
Wifi was patchy at the best of times. As you are fairly isolated and really need a car we ate in the restaurant for lunch and dinner. The French-influenced menu and the quality of the food are of a very high standard.
What was it like? 
Valerie and Olivier owners of Le Gite D'Indaiatiba are amazing hosts and cater for all your needs. You become like a member of their family when you stay with them. The restaurant area and bedrooms are very clean and of a high standard. There is a pool and an amazing waterfall to experience when you need to cool down during the hot days. There is even a Helipad!
What was around it? 
There are no facilities close by as you are high up in the mountains. All the facilities that you require are back in Paraty.
Paraty Hotel #3
Name: Refron du Mar Pousada  Rua Orlando Carpinelli 7 Paraty
Why we chose it?
Refron du Mar Pousada Paraty is located on Paraty's main beach – Praia do Pontal. It is a 5-minute walk from the UNESCO World Heritage site of the colonial town.
We were keen to have some beach downtime. The reviews were in the high 8's and the consistent feedback about the helpfulness of the staff was an attractive proposition. The cost fitted our budget after the high cost of Rio de Janeiro. The location was ideal for us. The accommodation was a double room with ensuite bathroom that included breakfast and Wi-Fi.
The Wifi worked better in the dining area.
What was it like?
The bedrooms and dining area were very clean and well maintained at Refron du Mar Pousada Paraty. The daily breakfast was buffet style and ample. Staff was helpful and knowledgeable.
We did have an issue with the security of our electronic gadgets one morning. We left an iPad on a table in the dining room for several minutes whilst going back to the room to retrieve the laptop to work on. We hadn't noticed that the Ipad was missing until we were packing up our equipment. The only people who were in the room at that time were the family's children. Cutting a long and complicated story short, the iPad was eventually found in the same room but not in the same location as it was originally. This taught us a lesson, not to leave anything unattended at all even for a few seconds.
What was around it?
There are restaurants available on the beach in front of Refron du Mar Pousada Paraty,  however, they close early around 7pm.
The old town has many restaurants and bars available and it is lively at night, with shops opened and many people strolling around enjoying the weather and the atmosphere. There is a large supermarket at the entrance of the town on the main road in but a smaller one is available close to the Bus Station. There are also banks and ATMS dotted around town. The Bus Station provides local transport to the many beaches in the area and to the major destinations of Sao Paulo and Rio etc.
For more hotels in Paraty click here
What is the Closest Airport to Paraty
Paraty does not have a public airport.  The closest airports are with Rio de Janeiro (160 km) or Sao Paulo (182 km).
We travelled from Rio de Janeiro to Paraty by minibus. Click here for details on the shared private transfer.
Sao Paulo – one of the biggest cities we have ever visited
Sao Paulo Accommodation
Name: Hostel o de Casa Sao Paulo, Brazil R. Inacio Pereira da Rocha 385 Vila Madalena Sao Paulo
Why we chose it?
Our research had told us that Sao Paulo is a huge place and to choose your location wisely. Vila Madalena was centrally located, and believed to be quite safe with good quality accommodation, restaurants and bars. Tripadvisor had given Hostel o de Casa Sao Paulo, Brazil a good review. A fellow traveler had also mentioned the hostel. The hostel was busy and the first night we could only get a double room with a shared bathroom which we took. The next two nights we moved into a double room with bathroom.
Breakfast and Wi-Fi was included.
The Wifi worked better around the reception area where seats and bean bags were provided for the travelers.
What was it like?
The first room was clean but a bit on the dark side. The shared bathroom facilities were for all the dorms and rooms.
We felt that there could have been more undercover areas in the communal area.
The private bathroom was clean but the toilet seemed to be unattached to the floor, it moved from side to side when you were seated.
The staff at Hostel o de Casa Sao Paulo, Brazil was extremely friendly and helpful with what to see and do around the area.
What was around it?
Faria Lima Metro Station is approx. a 10-15 minute walk. We used the Metro to get to the Historical Downtown area and back from Avenue Paulista. We walked to Avenue Paulista which took us about an hour. There are many bars and restaurants in the surrounding streets and a supermarket about 3 blocks away.
More Options On Where To Stay in Sao Paulo
Click here for more hotel options and deals
Airport Transfer:
Sao Paulo's airport is 25km from the city.
Frequently Asked Questions on Travel To Brazil:
 How safe is Brazil for tourists? Brazil is safe for travellers.  In large cities such as Sao Paulo, Brasilia and Rio de Janeiro ensure that you keep your belongings safe.  Brazil has a medium risk.
When is the best time to travel to Brazil? Spring and Autumn are the best times to travel to Brazil. The rainy season is between December and February.
What vaccinations should I have for travel to Brazil?  You can keep up to date with advice from the Travel Doctor.
What is the voltage for Brazil? Check this website out with details and photos of electrical plugs used in Brazil.  There are two types depending on where you are.
Is English spoken in Brazil? You may find English is spoken in Sao Paulo or Rio de Janeiro but most other areas Portuguese is spoken.
Do I need to know some Portuguese? Yes, we recommend that you know some Portuguese.  We use the app Duolingo.
Do I need a visa for Brazil? Visas are required for most countries.  Check this website for visa information.
Is it safe to travel via bus throughout Brazil? Bus travel is safe as long as you are careful with your own travel documents, keep this on your body especially on overnight buses.
How do you travel from Rio de Janeiro to Paraty? For details on bus transfers click here.
Chile
Santiago – the capital enjoy a few nights stay here
Santiago Hotel #1
Name: Ventana Sur Hostel, Santiago Claudio Arrau 0340 Providencia 7501288 Santiago
Why we chose it?
We wanted a hostel that was centrally located in an area that would be close to the major sites and within our budget. This was our first experience in a hostel and we were keen to engage with fellow travelers.
We checked the reviews for many Hostels in Santiago including Ventana Sur Hostel Santiago. Our wish list was for a hostel that was highly rated in either the high 8's or 9's.
Ventana Sur Hostel Santiago consistently had up-to-date comments mostly favorable describing the friendliness and helpfulness of the staff. Ventana Sur turned out to be a safe, friendly and privately owned Hostel. Classical music greeted us on our entry into the large house, and Jason the English speaking manager gently offered us information as first timers to South America. We instantly felt at home as other travelers welcomed us into the fold.
We were taken to our private room overlooking the pool with private bathroom (a mandatory prerequisite for our RTW travel conditions) unpacked our oversized soft pack luggage and soon settled into the vibe of the Ventana Sur Hostel.
Ventana Sur Hostel features are: a swimming pool and a gorgeous oasis terrace. Free Wi-Fi. A continental breakfast is daily served. Guests can cook their own meals in the communal kitchen and make use of the barbecue facilities. Rooms at Ventana Sur have individual lockers. Some of them feature balconies and private bathrooms. Sun lounge chairs are available by the pool and on the terrace. Bikes can be rented.
What was it like?
Ventana Sur Hostel Santiago areas including bedrooms, communal kitchen, and lounge and swimming pool, were always well maintained, clean and tidy. Ivan, the owner, being hands-on daily, set the tone for the hostel. He and his staff were very friendly and helpful to all travelers providing information about where to travel to and how to get there with many suggestions from their personal experiences. Once a week Ivan puts on an evening BBQ for all travelers, this was an excellent way to make new friends and to learn about travelling around South America.
The Wi-Fi was excellent, with fast speed and available in all communal areas and bedrooms.
What was around it? 
Ventana Sur Hostel Santiago is ideally located for the Santa Isabel Metro Station and the Bellavista neighborhood is a 10 minute walk, with lovely affordable restaurants and shops close by to enjoy. There are plenty of ATM's and banking services readily available in the vicinity. There is a large supermarket and several mini markets close by.
2018 Update: we tried to book Ventana Sur for 3 nights for December and accommodation was fully booked.  Our recommendation is to book well in advance.
For An Apartment Stay in Santiago:
Name: Travel Place Andino – Nueva Providencia 1372, Providencia, Santiago
Why we chose it?
We had travelled from Ushuaia up through Patagonia to Santiago after completing a 2-week cruise to Antarctica.
We had stayed at different types of accommodation from hostels to guest houses to hotels and wanted an apartment so that we could self cater.
What was it like?
Travel Place Andino was a well-equipped studio apartment with a balcony and a great view. It was clean, comfortable and had good wifi.  The swimming pool was on the roof, but there was little shade.
What was around it?
There were several small supermarkets within walking distance as well as cafes and restaurants.
Where to Stay in Santiago – Hotels
Want more information for hotels in and around Santiago Click here for the latest deals
What to Do in Santiago
Airport Transfers:
The airport is located 17km from the city.
From Santiago Airport to City by private transfer click here.
Frequently Asked Questions on Travel To Chile:
 Is travel to Chile dangerous? As in most places in South America travel is generally safe.  Scams and theft are common in most large cities, be aware of where you are wandering through as you would in most cities of the world.
When is the best time to travel to Chile? The weather varies from the North of the country to the South of the country. Autumn and Spring are mild.  The south of the country can experience severe winters. Summer in Santiago, the capital, can be very hot, humid and at times smoggy.
Do I have to pay a Reciprocity Fee on arrival into Chile? There is a fee for travellers from the USA, Australia, Canada and Mexico when they arrive at Santiago Airport.  The fee is valid for the life of their airport.
Do I need vaccinations to enter Chile? If you are visiting Easter Island you will need a yellow fever vaccination all other parts of Chile just make sure your normal vaccinations are up to date such as  tetanus, diphtheria and hepatitis A and B.
Can I drink the water in Chile? You can drink the water from the tap.  Local water does have a high mineral content and can upset stomachs.  If this is the case revert to bottled water.
What is the voltage in Chile? 220V.
Peru
Cusco – colonial architecture, high altitude and gastronomic delights
Cusco Hotels
Name: Hotel Tikawasi, Cusco – Calle Tandapata No 491 Esq 7 Angelitos 01 Cusco
**Note new name change as of 2016 – Tikawasi Casa Boutique Hotel**
Why we chose it?
After reading good reviews from TripAdvisor we chose Hotel Tikawasi. The location in the San Blas area of Cusco was important for us as it was close to many restaurants, bars and also the location of our travel agency for the Inca Trail Trek to Machu Picchu. There were many sites close by and the main square is a few blocks walking distance.
The accommodation was affordable and in our budget with breakfast and Wifi included. There were great views from the kitchen area to enjoy the sunset. There was also a great garden area to chill in.
What was it like? 
The bedrooms were comfortable and clean with nice warm bedding. The upper floor area was the breakfast area where you can enjoy panoramic views across Cusco and amazing sunsets.
The garden was a wonderful respite and oasis to chill out, gather strength from the altitude and doze in the warm sunshine whilst listening to the wildlife.
The staff were excellent, very knowledgeable and friendly and willing to assist in anything that you require. The bedrooms were cleaned daily and the external areas well maintained.
The Wifi worked better in the kitchen, reception area as well as on the landing outside the bedrooms in the main building.
What was around it? 
Close by are many restaurants and bars. Supermarkets are down the hill a few blocks away. There is an ATM a block away which we had a security issue with so we would recommend you walk the distance to the main street and use the banks and ATMs there so not to compromise yourself. The many sights of Cusco are within walking distance.

Where to stay in Cusco – More Hotels
For more hotel options in Cusco click here.
What To Do in Cusco
The airport is located 5.5km from the city.
For one way transfers from Airport to Hotel or Hotel to Airport click here.
Read More:
Lima – the seaside capital of Peru
Name: The House Project  – Calle Bellavista 215 Lima
Why we chose it? 
Our research on TripAdvisor showed that the Miraflores area where The House Project is located is safe, full of restaurants and bars and close to the Pacific Ocean. We booked a private room with ensuite which was within our budget.
The House Project also has a taxi service that will collect you from the airport which is helpful when travelling to a new country and a new city.
Breakfast was included. The Wifi was good; we were able to use it more effectively in the kitchen and reception area.
They provide a good tours desk and also have rental bikes available. There is a good chill out area and a communal kitchen available.
What was it like? 
The staff were amazing, helpful, fun and created a good ambience for all the travellers to enjoy. The House Project prides itself on its cleanliness and active service. There is a wonderful hostel vibe about the place and a wonderful chill-out zone in the courtyard and a great kitchen where a wholesome breakfast is enjoyed daily.
Guests can prepare their own meals throughout their stay in a well-equipped kitchen. Social events are always forthcoming and it's a great atmosphere to gain an understanding of travelling in Peru and its neighbours. Lots of activities provided and bikes to hire to explore the Miraflores locality.
What was around it? 
Everything you require is within a few blocks walking distance, banks, ATMs, two supermarkets, lots of restaurants, bars, cafes and available transport at your doorstep.
For more hotel options for Lima click here
What to do in Lima
Airport Transfers
The Airport is located 21 km from Miraflores.
Transfers available from the Airport to the Miraflores area click here
Ollantaytambo
We recommend visiting Ollantaytambo to acclimatise with the altitude as well as practising climbing Inca ruins.
Ollantaytambo Hotels
Name: Tikawasi Valley, Calle La Convencion Ollantaytambo
Why we chose it?
Tikawasi Valley Hotel is located a few minutes from the main square of Ollantaytambo and in easy reach of major archaeological sites, restaurants and bars. It was within our budget range and had good reviews from TripAdvisor. The Hotel has a garden area, free Wi-Fi and daily breakfast. We had a private room with ensuite.
What was it like? 
It was an amazing robust built Hotel nestled in the foothills of the Ollantaytambo mountain range. The hotel is literally within walking distance to the major sites and ideal for us to gain our fitness for the pending Inca Trek. The rooms were amazing, fittings excellent, bedding firm and warm, with heating, provided at no extra cost.
A basic cooked breakfast was provided with fruit, cereal and coffee and tea. Soft drinks and beer available at mini-market prices. All areas of the hotel were very clean and well maintained. The staff were friendly and helpful on activities in the surrounding area.
Wi-Fi was available but worked better downstairs in the reception and one part of the garden area that was closest to the router.

What was around it?
Mini markets, ATM, restaurants and bars all were located around the main square.
For more hotel options for Ollantaytambo click here
Frequently Asked Questions on Travel To Peru:
 Is Peru safe to travel to? As in all large cities around the world you will need to beware of scams and thieves.  The same applies to Lima and Cusco.
Do you need to book in advance to trek Machu Picchu? Yes, you do currently you will need to book 6 months in advance.  There are only a certain number of people allowed on the trek at one time.  There is also a restriction if you travel by train to Machu Picchu – alloted time slots much be reserved in advance.
Will I suffer from altitude sickness? Some do and some don't.  You can drink Cocoa tea to assist.
Do I need vaccinations for travel to Peru? Check with your local doctor. The Travel Doctor has some good advice click here for details.
Can you drink the water in Peru? No, you can't, we recommend that you drink bottled water.
What is the voltage in Peru? 220V.
Where can I buy a ticket for the train to Machu Picchu? Click here
Can I travel from Cusco to Puno by bus? Yes, you can click here for more details.
Should I purchase plane tickets in advance for Peru? For travel to Peru we would recommend that you book your air tickets in advance especially during peak holiday periods and the summer months.
Where to Search for Cheap Tickets
For the latest round trip, around the world plane tickets and one-way world travel we use travel sites such as:
Where Do You Want To Stay
Travel Insurance
We use World Nomads Travel Insurance when we are travelling.  It is recommended that you take out international travel insurance as soon as you book that airfare, accommodation, cruise or tour. We have had to make two claims over the last few years and it has been an easy process.
Travel Store
Are you a travel planner? Do not forget to plan your travel gear as well.  You will need to check the weather in the location that you are going to and take appropriate clothes.  Check out our latest travel luggage, travel clothes, travel accessories and guide books in our To Travel Too Travel Shop.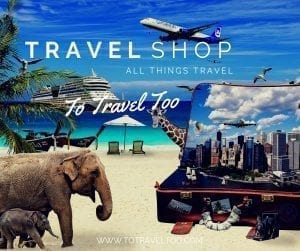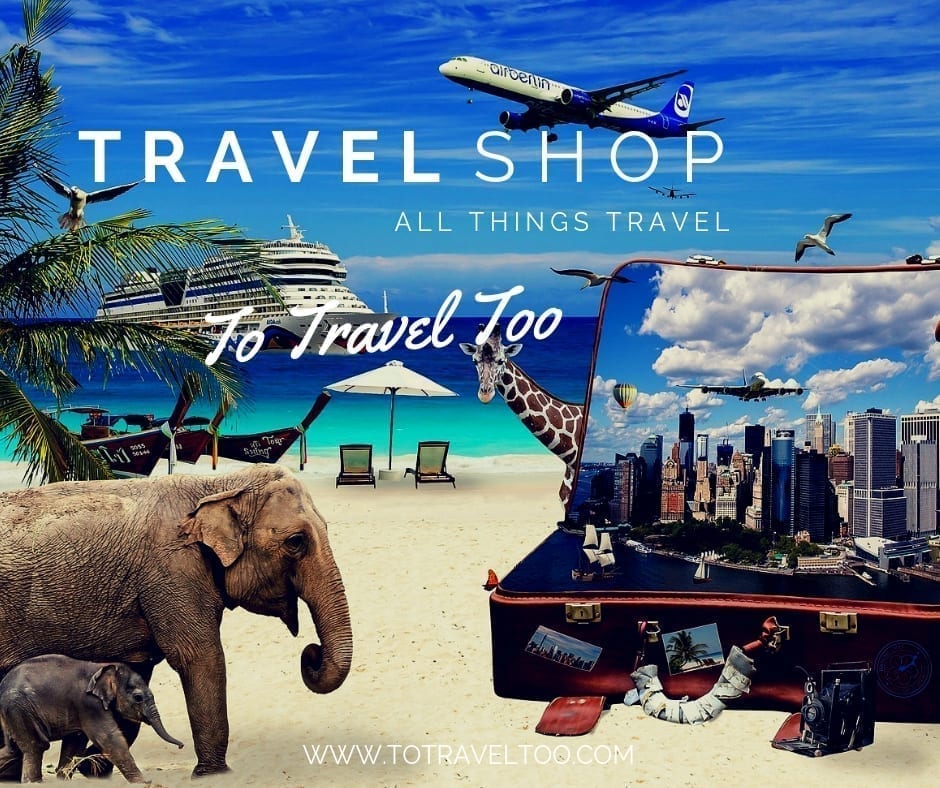 Travel Weather
Click here for more information on international travel weather.
Travel Warnings
We strongly urge you to sign up for your government travel warnings and if they have a section for registering your travel itinerary and contacts we recommend that you do that as well.
Pinterest
Are you on Pinterest? We are at To Travel Too and we have many travel-related boards check us out at Pinterest.  If you enjoyed our article why not pin it to your board.
Amazon Services LLC Associates Program
To Travel Too is a participant in the Amazon Services LLC Associates Program, an affiliate advertising program designed to provide a means for sites to earn advertising fees by advertising and linking to amazon.com, amazon.co.uk, amazon.ca. Amazon and the Amazon logo are trademarks of Amazon.com, Inc. or its affiliates.