Are you planning a quick getaway to the vibrant city of Valencia, Spain? With its stunning architecture, rich history, and mouthwatering cuisine, this Mediterranean gem offers an unforgettable experience even in just two days. Whether you're a culture enthusiast keen on exploring ancient landmarks or a foodie eager to indulge in paella and delectable tapas, our article 'How to spend two days in Valencia' will guide you through the must-see attractions and hidden gems of Valencia for an immersive two-day adventure. Get ready to soak up the sun-drenched streets, immerse yourself in local traditions, and create lifelong memories in this enchanting Spanish city.
Is a walking tour the first thing that you source when you arrive in a new city or destination or do you find a Food Guide and research local restaurants and local cuisine?  We do both.  Valencia is perfect for the food lover.  Just think, local tapas bars and yummy paella and smooth local wine.  You will need to take a walking tour to walk off the extra calories.
If you are a fan of Valencia Street Art you will be in heaven as you wander the streets of the Old Town. Don't forget to take your camera with you.
There are so many things to do in Valencia make sure you allow more than just a few days to enjoy all that Valencia has to offer.
Pre-purchase your Valencia Tourist Card here. The Valencia Tourist Card is your key to the city with 24, 48, or 72 hours of excellent discounts, free travel, and entrance to museums. Eat in restaurants, shop, take a tour–and get great savings all at once! The card is easy and quick to use.
This post may contain affiliate links. Please see our disclosure for more information. As an Amazon Associate, we earn from qualifying purchases (if applicable).
Valencia Spain Map
Where is Valencia in Spain
Valencia is located on the east coast of Spain.  It is the third-largest city outside Madrid and Barcelona.
To travel by train from Madrid to Valencia takes around 1.5 hours.  If you want to hire a car from Barcelona it will take you just 3 hours.  Valencia is a good base for travelling around Spain.
2-Day Valencia Itinerary
Wondering what to do in Valencia in 2 days?
Day One in Valencia
Morning in Valencia
We recommend that you take a Valencia free walking tour.
Afternoon in Valencia
Hop on the Hop on Hop off Bus to see more of the sights of Valencia:
There are 17 Hop on Hop off Valencia stops throughout the city where you can get on and off without restriction. See the best attractions and monuments in Valencia. Real-time audio guide available in English, French, German, Spanish, Italian, Chinese, Portuguese, Japanese, Valencian and Russian.
1. Poeta Querol
2. Plaza Toros
3. Museo Fallero
4. Ciudad Artes y Ciencias
5 Oceanogràfic
6 C.C. Aqua
7 Marina Real
8 Las Arenas
9 Puerto
10 Baleares
11 Mestalla Museo Militar
12 San Pio V
13 Nuevo Centro
14 Dama Ibérica
15 Bioparc
16 Museo H. Valencia
17 Ivam
Evening in Valencia
Valencia: Flamenco Show with Dinner at La Bulería
Enjoy the best flamenco experience in Valencia. See all the magic of Spain in one unique show with the best artists, accompanied by the most authentic Mediterranean cuisine served in a beautiful restaurant of an intimate and evocative atmosphere.
Day Two in Valencia
Wander the streets of Valencia taking in some of its most important buildings.
Is Valencia worth visiting? Yes, check out these suggestions!
Let's start in one of Valencia's famous Plaza where I encourage you to look down!
The Emblem of Valencia – A Valencia Tip 
Located in Plaza de la Virgin is the Roman symbol of Valencia – the Cornucopia.  A cornucopia symbolises plenty and abundance.  Don't be like us and not look down when you are walking around the city, we must have walked past it a dozen times before realising it was there.
The Palace of the Borgia's Valencia
The Palace of the Borgia Family located at Carrer del Duc Alfons el Vell is also known as Palacio de las Cortes which was built for the Borgia family by the Dukes of Gandia in 1492.  Alexander Borgia became the first Spanish Pope – he was known as Pope Alexander VI. The Palace is quite narrow and was used more as a Valencian Royal Court as the family moved to Rome.
Serrans Gate Valencia
There was originally one main gate at each cardinal point of the city.  The original Roman City walls extended for 4km around the city.  Each night at 8 pm the Gates would be closed, for those who did not make it back in time they had to sleep outside. Bells were rung at various times leading up to 8 pm to warn the workers.  The saying 'to sleep under the Valencian moon" comes from the workers who did not make it home.
The doors are the original doors dating back to the 14th Century.  The small gates were only opened on Market day – one would be used for the Christians to enter and the other for the Muslims.
The Flag on top of the gate is the Flag of Valencia – the Aragon shield of red and yellow. You will notice as you walk around the city that the manholes have the Aragon Shield shown.
In 1239 James I fought the Muslims, during this day a bat was seen flying around. The bat was seen as good luck and was included in the Coat of Arms for the city.  The Valencian Football Team also has the bat as a symbol.
Pont Dels Serrans Valencia
The Pont Dels Serran is a 16th-century Gothic bridge covering the Turia River of Valencia.  In 1957 a massive flood damaged the city of Valencia and 300 citizens died.  The Government decided to dry the 10km river bed in case of more flood damage. Today it is a beautiful parkland where you can cycle, play various games or just relax under the many trees and enjoy Spanish life.
Pont de La Trinitat Valencia
Pont de La Trinitat was built during the 14th century.  Both bridges have holes – these were so that the sailors could place wood panels in the bridge to lock the boats in from the currents of the river.
On the bridge, there are statutes of Pope Alexander Borgia and Pope Vincent – both built as a protection of the city from the rising waters.
Church of San Juan del Hospital Valencia
The oldest Catholic Church in Valencia dates back to the 13th Century.  It also houses the oldest cemetery dating from medieval times in Valencia. The remains of Constance Augusta, the Empress of Greece can be found in the Chapel of Santa Barbara.
La Nau University Valencia
La Nau founded in the 15th century has been the seat of the University of Valencia.  Priests lived in the nearby Monastery and studied in the University where there were no shops which meant no distraction.
Today you will find the retired residents of Valencia taking lessons in the University.
 Palace of the  Marques de Dos Aguas Valencia
Built in the Gothic style in the 15th Century for a noble Valencian family the Palace is located centrally in Valencia. You can not miss its facade, it is one of the most elaborate we have come across. A mix of Rococo, neoclassical and Oriental architectural styles and the gates at the entrance are in the Baroque style. As you enter the ground floor there is a fine display of carriages, one of those belonging to the Marquis de Dos Aguas.
It is now a famous Spanish Ceramic Museum which is located on the 2nd floor.
Pro- Tip:
On Sundays, it is free to enter.
Central Post Office Valencia
Construction began on the Post Office in 1915 and was completed several years later. The strange-looking tower on the top of the building is a replica of a  Telecommunications Tower.
Valencia City Hall
Address: Valencia City Hall is located in Ayuntamiento Square.  It was constructed in the 18th century and houses the City History Museum.  During the week of the Fallas Festival, it is the ideal location to view the daytime fireworks (yes, daytime! we were a little surprised at that).  The Fallas Festival is held in March each year and heralds in the Spring.
Day Two Evening
Valencia: Catamaran Cruise with Sunset Option
Let the flow of the boat on the water relax and unwind you
See the sights of Valencia and the skyline from the water
Spend the perfect day out or celebrate a special occasion
Choose between day time or sunset cruise
Where To Stay in Valencia
Where to stay in Valencia?  We prefer to stay in the old part of the city close to all the historical sights. Some of the best hotels in Valencia Spain are:
Hotel Sorolla Centro: Convento Santa Clara, 5, Sant Francesc, Valencia
Guest review: Everything. Great room decor, comfy bed, powerful shower. Good breakfast. Attentive, friendly and professional multi-lingual staff.

Vinci Mercat: Linterna, 31, El Mercat, Valencia
Guest review: Location couldn't be beaten. Clean comfortable and friendly with all the usual hotel facilities should you want them . With everything on your doorstep you don't really need a bar and restaurant though !


Other Things To Do in Valencia Spain
Looking for more things to do on your Valencia itinerary?
Our articles to inspire you to visit Spain:
Triana Sevilla Free Walking Tour
How to eat cheaply in Barcelona
Getting In – Valencia
Valencia's airport is known as Manises Airport and is located 8 km from the city centre.
Cheap Flight Deals to Valencia
Find the cheapest flights with Skyscanner our go-to when researching and booking flights throughout the world.
Prebook a private transfer from Valencia Airport to your hotel here.
You can organise car rental for your arrival at Valencia Airport here.
Do you need an International Drivers License? You can obtain one online here within minutes.
Travelling by bus around Spain is easy and efficient.  To find out more click here
Travel Insurance
World Nomads offers simple and flexible travel insurance. Buy at home or while travelling and claim online from anywhere in the world.
To Travel Too Travel Shop
Travel smarter and safer with products from our To Travel Too Travel Shop.  If you are looking for the latest luggage, guidebooks or travel accessories we have you covered with over 800 travel products to choose from.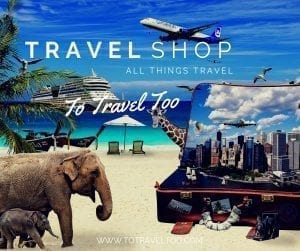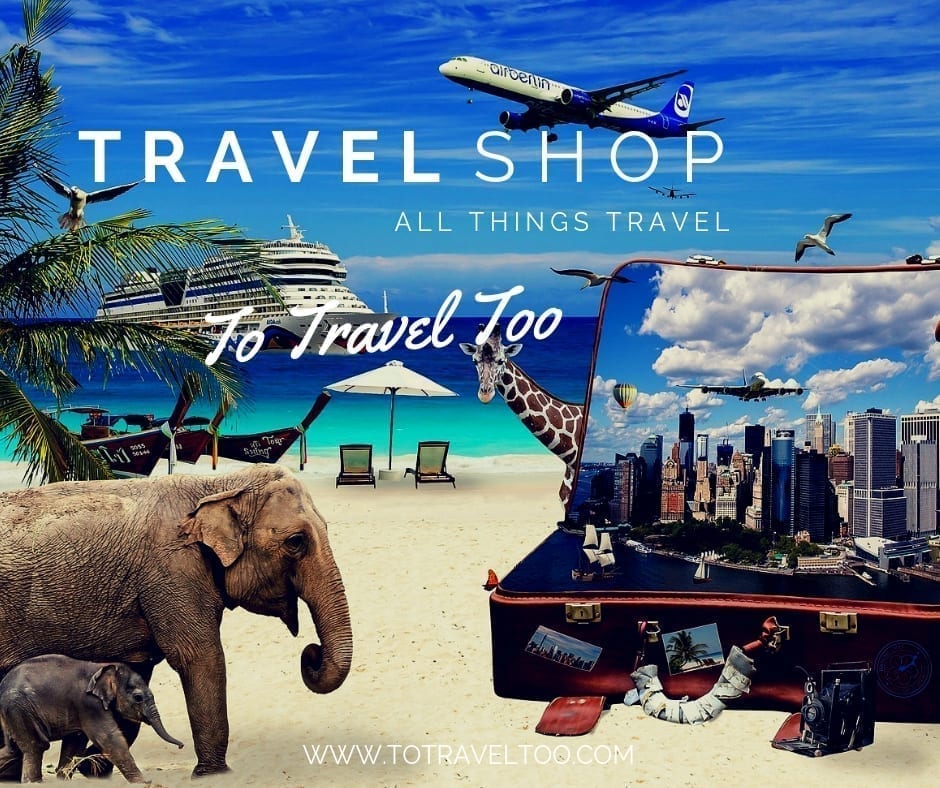 Pinterest
Are you on Pinterest? We are at To Travel Too and we have many travel-related boards check us out at Pinterest.  If you enjoyed our article why not pin it to your board?
In conclusion, spending two days in Valencia, Spain offers a perfect balance between historical charm and modern attractions. From exploring the rich history of the city's old town to indulging in delicious local cuisine and relaxing on the beautiful beaches, there is something for everyone to enjoy. With careful planning and prioritizing must-see sights, it is possible to make the most out of a short trip to Valencia. Whether you are a history buff, foodie, or beach lover, Valencia will leave you with unforgettable memories and a desire to return for more.
You can now take our articles with you – click the image below. Our article can be downloaded to the GPSMycity App and as you walk the city you can follow our article without the use of WiFi.